10 - 16 Feb
Sand, vacuum, paint floor, more watching paint dry
Moved the mill from the porch upstairs to the playroom.
Levity nor levitation got the boxes up the 16 narrow steps, around the corner and through the narrower door. Did take 3 younger men and an old(er) goat!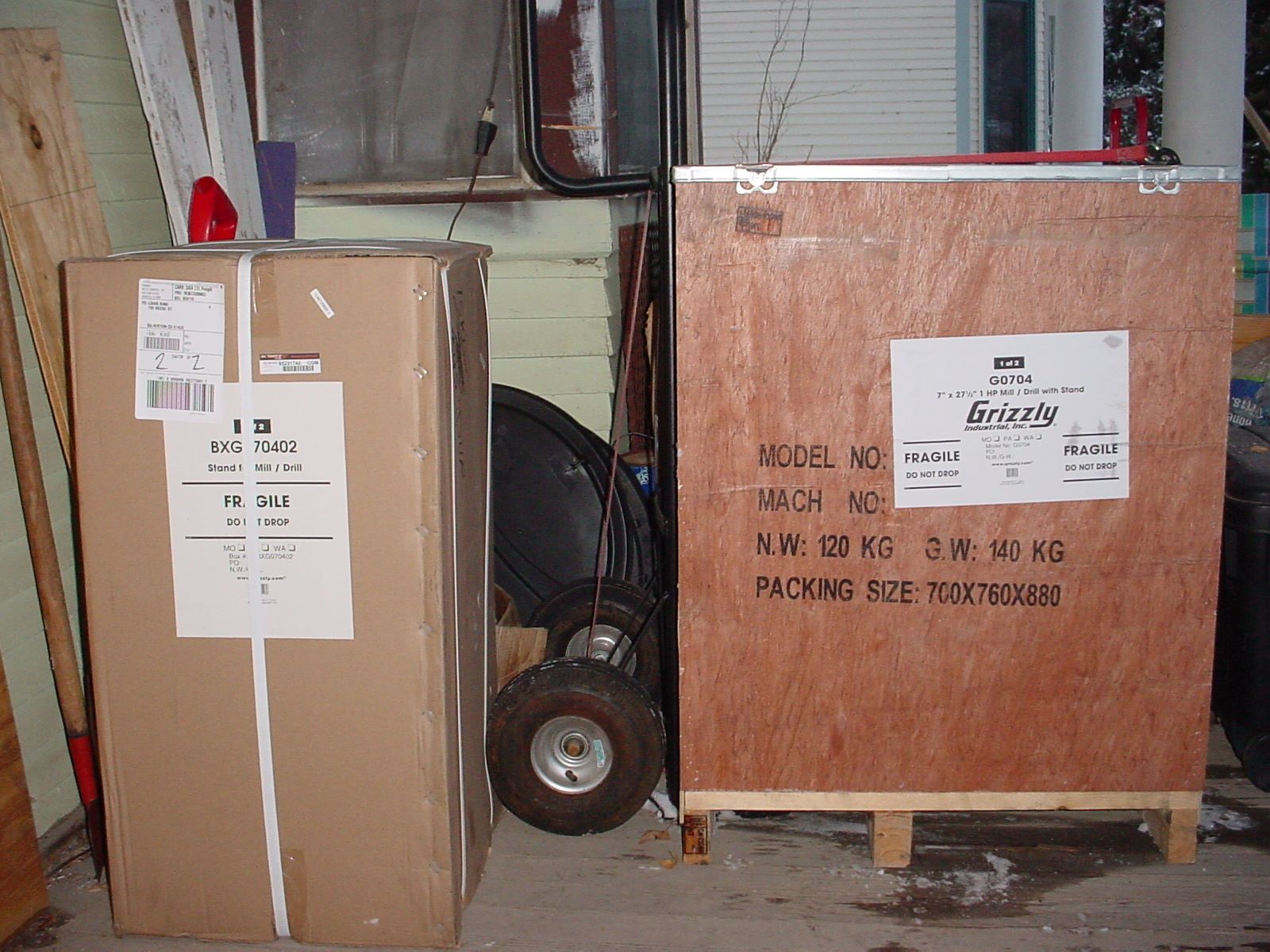 Not in its final location, the 300lb of "a" does go on top of "b". Some cleaning required.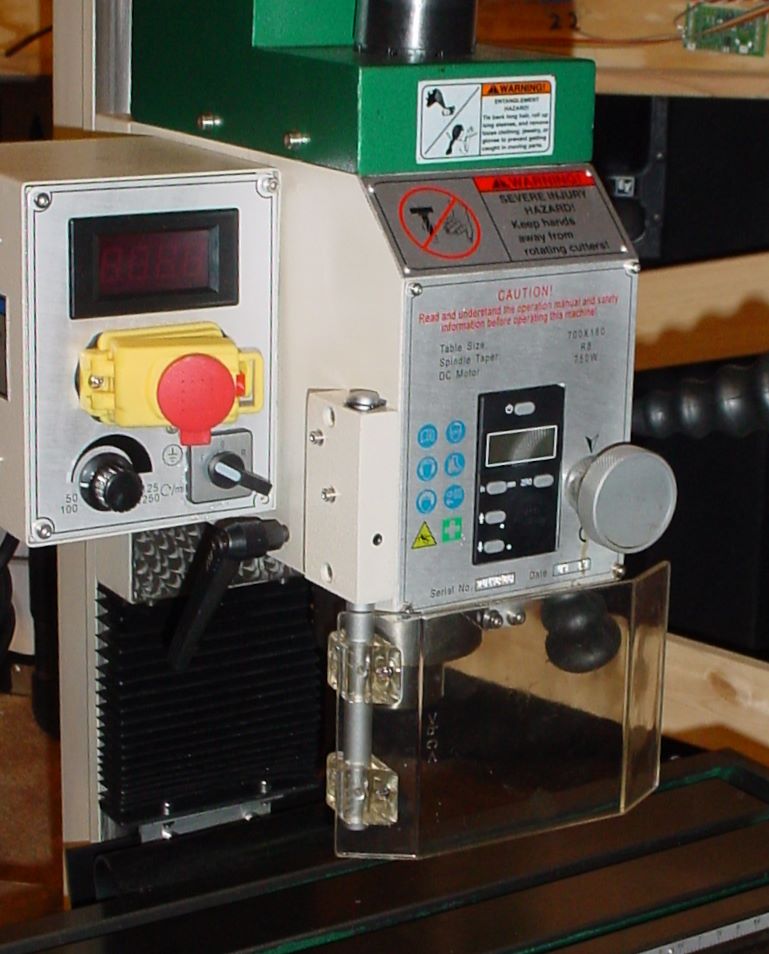 First mod was to remove the chip guard and bypass the interlock switch.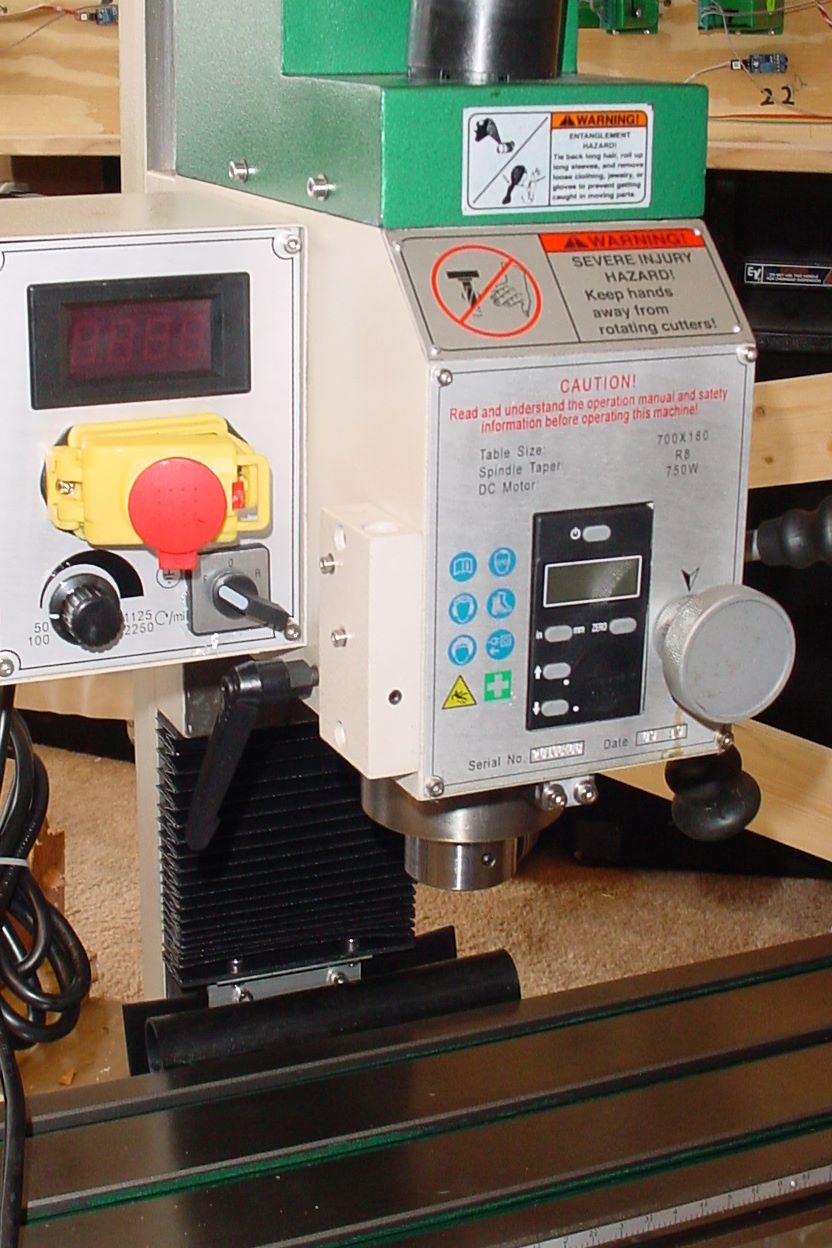 Time for the OSHA "KEEP OUT" sign.
The mill is in place. Many iterations of leveling, tweaking and setup to follow. Also, some learning and making big pieces of metal into little pieces. At some point I hope to make something useful. In the meantime, back to Raspberry Pi software and hardware.