7 - 13 Oct
Created banner/logo:
Still working on doing that in CSS
Have the wiring done for half the turnouts/Tortoises/Wabbits. Applied power for the first time. There is more work to do. The powered truck tool died. An "opportunity" to redesign/upgrade/ to build the tool.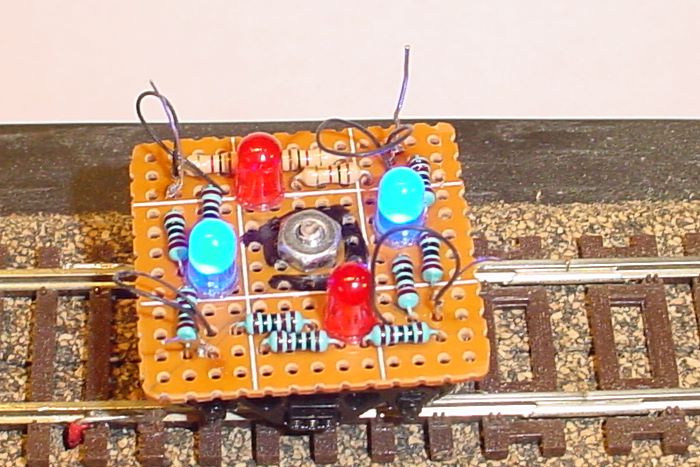 Each of the four wheels on the truck are now independent pickups. The two "blue" LEDs show power from rail to rail. The two red LEDs would show reverse polarity "front-to-back" on one rail or the other.
For full design, build details see: Test Tool under Hardware.
Created a Word copy of this document for the first time. With the document opened in word, I spend 2 hours correcting the grammar, spelling, spacing errors word found. On the other hand, word's word count for this document is over 10.000!